---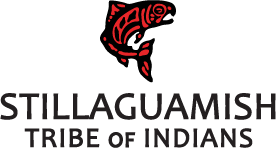 The Stillaguamish Tribe of Indians is a federally recognized Indian tribe based in Arlington, Washington. We are descendants of the original Stoluck-wa-mish river tribe, which resided on the branches of the local Stillaguamish River. The name Stillaguamish is derived, under various spellings from the original Indian tribe which lived, hunted and fished along the river banks. The tribe was party to the treaty of Point Elliot in 1855. In 1976 the tribe became federally recognized.

In years since, the Tribe has become heavily involved with the local community including establishing a number of valued local programs and businesses which are open to the general public, including drug and alcohol treatment centers, dental clinic, medical clinic, massage clinic, mental treatment programs and much more.
---

Angel of the Winds Casino is located just outside of Arlington, WA and known locally and nationally as the "World's Friendliest Casino." The Angel of the Winds Casino opened its doors in October of 2004 to much fanfare and quickly established a niche in the local gaming market with a fun and friendly atmosphere. In November of 2008, the Angel of the Winds significantly expanded its gaming operation with an expansion which more than doubled the size of its gaming area, in addition to a new restaurant and poker room. In October of 2013, we broke ground on the first phase of our hotel expansion project, which will add a 125 room hotel to the existing casino complex. The first phase is expected to be completed around January of 2015.