---
The River Rock enterprises are wholly owned by the Stillaguamish Tribe of Indians, a federally recognized tribe based in Arlington, WA. With two convenient locations in Arlington, Washington to serve you. Our emphasis is to provide an outstanding blend of fantastic pricing, friendly staff and convenience to our valued customers.
Our product lines consist of a wide selection of cigarettes, cigars, chewing tobacco, pipe tobacco and other tobacco products, including over 45 brands of cigarettes, 23 varieties of humidor cigars, 13 varieties of cigars, 17 brands of chewing tobacco and 7 varieties of loose tobacco.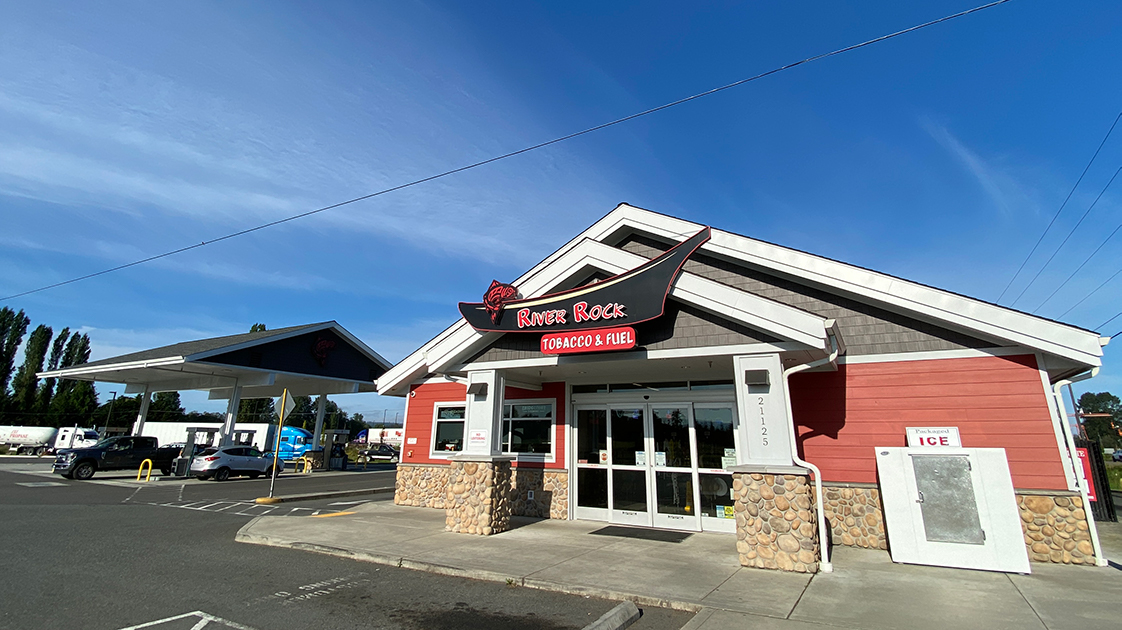 ---
Our Hwy 530 location is located where Smokey Point Blvd. intersects with WA-530, just 1 mile East of the I-5 at Exit 208. This store has been completely rebuilt in 2016, is open from 6am-11pm daily and offers a full convenience store with walk-in beer cave, 2 drive thru tobacco lanes, hot to go food, cold drinks and more.
Full cigarette & tobacco inventory
Ice-cold beer with walk-in beer cave
The 236th St NE location is our 24 hour main store off I5 Exit 210. This store offers a new, state of the art fuel service and large convenience store with 16 fuel pumps to serve you. A walk-in beer cave with ice-cold beer and wine is on premises, as well as the complete River Rock cigarette and tobacco inventory.
Competitively priced fuel, diesel & propane
Full cigarette & tobacco inventory
Ice-cold beer with walk-in beer cave
---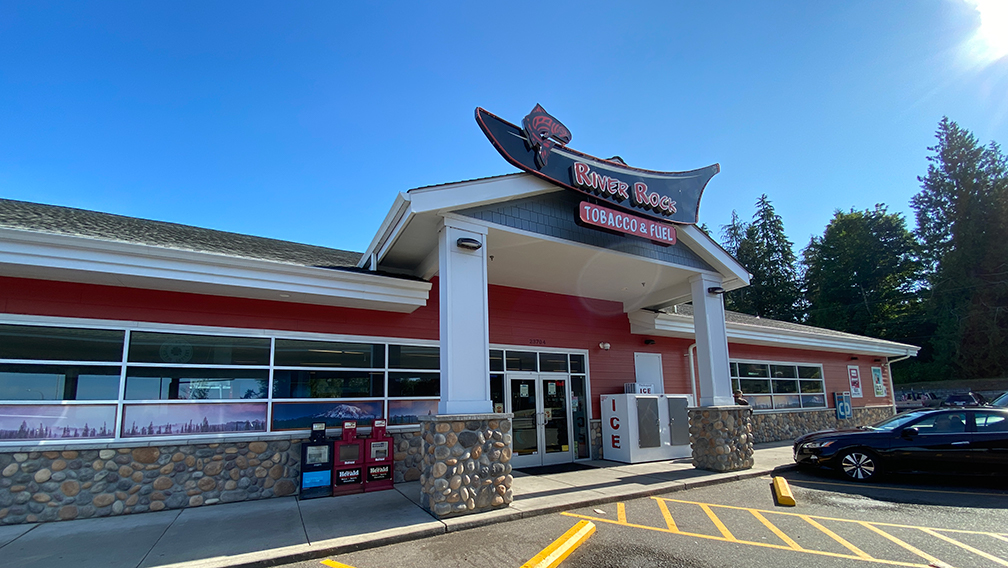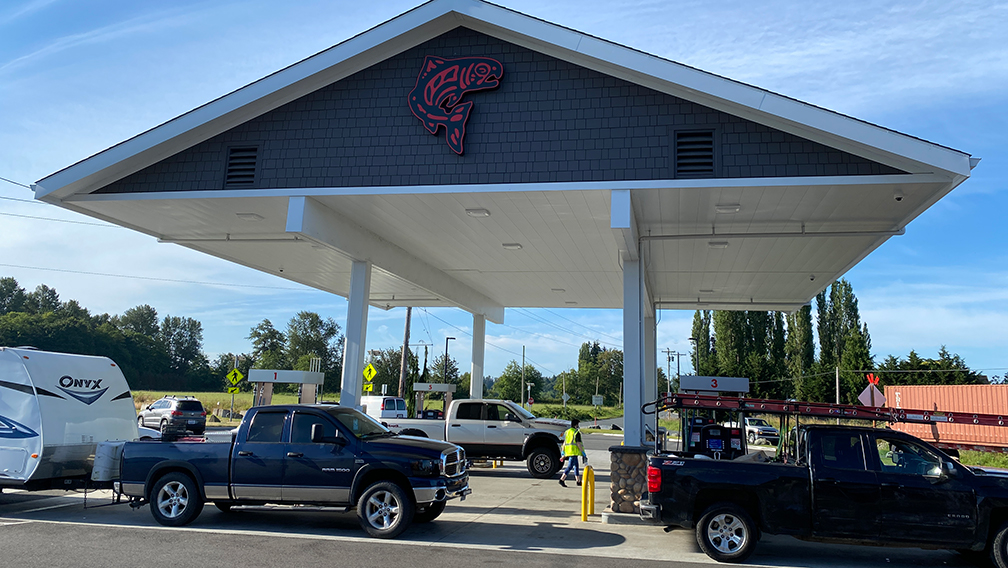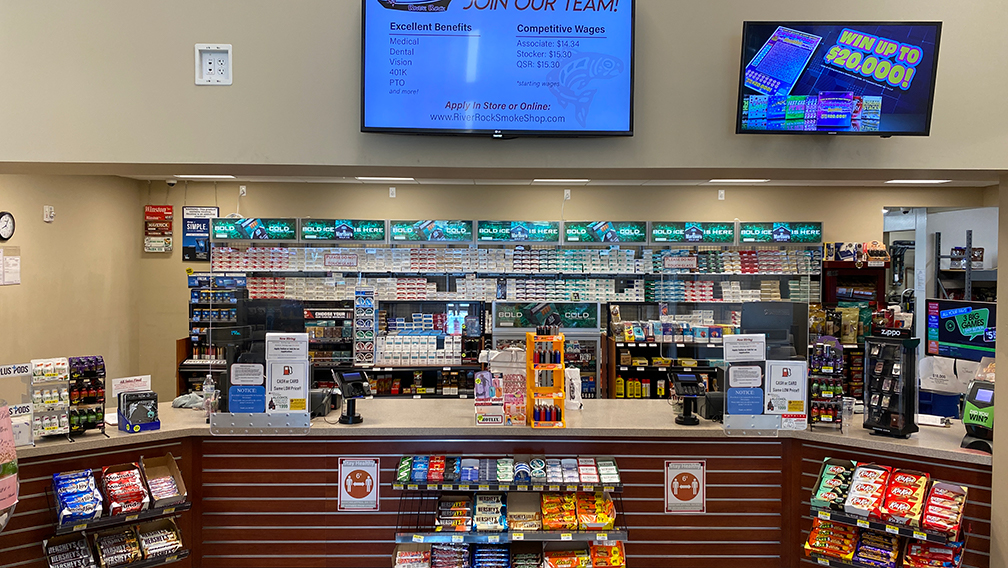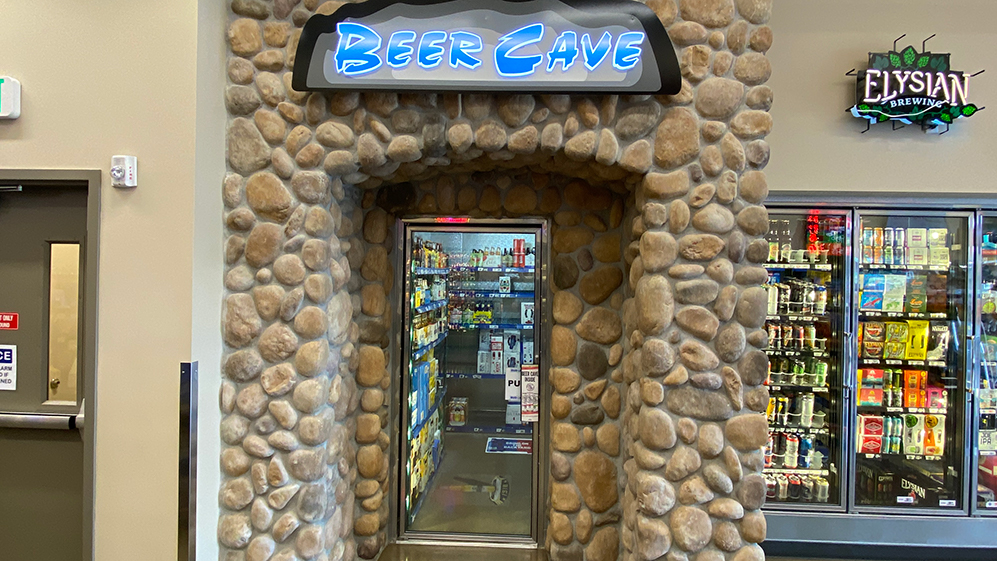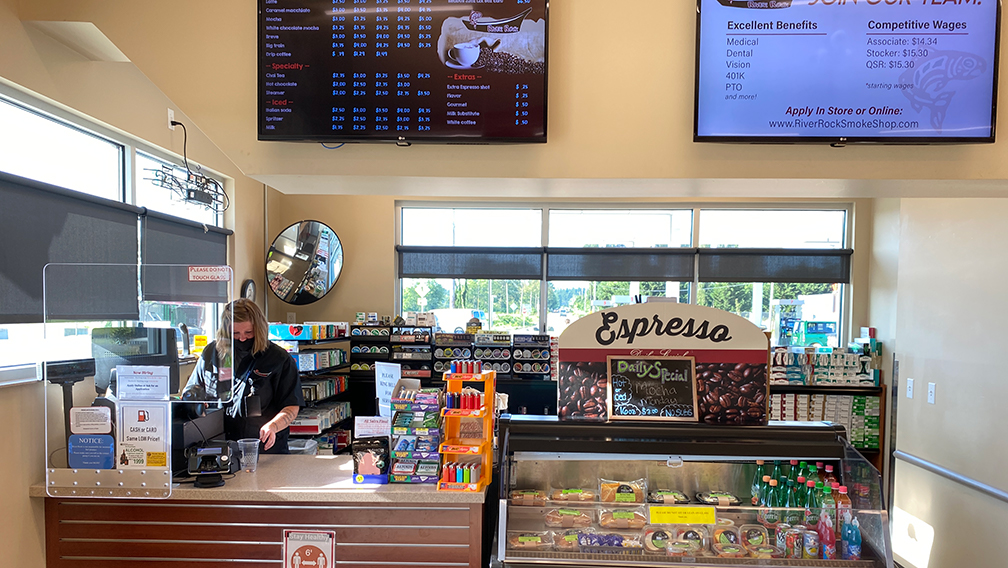 ---